PROUDLY SPONSORED BY: 
RYAN FAMILY CHARITABLE FOUNDATION
CHARLIE & PAMELA PENDRELL  
AMY RYAN
PES ELECTRIC- Paul Sullivan
NAZARIAN FAMILY
JOHN MALTHENER
CHUCK EGGERS
CLUB 710 & SOFA KING BUENO
JON KOEHLER
POINT LOMA SUMMER CONCERTS

https://www.pointlomasummerconcerts.org 
Donate with VENMO mark as FFMC donation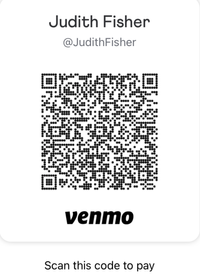 HAPPY FALL!
The primary goal of the FFMC is to enhance and supplement educational deficiencies in the arts, specifically music, caused by repetitive school budget cuts. Through private donations, the FFMC is able to hire professional musicians to assist teachers, conduct workshops, provide scholarships, and give students unique performance training opportunities throughout the community.
Music is very spiritual, it has the power of bringing people together.    -   Edgar Winter
Why we Teach Music:
Not because we expect you to major in music; Not because we expect you to sing all your life (but please do so if you feel like it); Not so you can relax, not so you can have fun (even though we want you to do that too); 
But so you will be...human. 
So you will recognize beauty. So you will be sensitive. So you will be closer to an infinite beyond this world. So you will have something to cling to. So you will have more love, compassion, gentleness, good - in short, more life!
Of what value will it be to make a prosperous living unless you know how to live?
~ Source unknown
During the crazy times of Covid-19, the musicians of the FFMC have created an amazing music video. There were 48 different video clips, and Glen Fisher's (audio) and Tom Zizzi's (video) magic created this outstanding music video! Please enjoy and share and if you feel generous, donate! Thank you all and stay healthy and safe, and even though this project was a lot of fun, we hope we will be able to get back together in the near future, because WE MISS YOU!  QUARANTINE MUISC VIDEO Stand by Me  - https://youtu.be/-KSVBiAm2H8 
youtube- First Friday Club September 2005 video
Soul Arch  at the 2016 Salute to Teachers Awards
RevoltAge- sound check at KUSI TV on 5/4/2012   
FishFood takin' on the stage at Humphrey's  2/2011 
Also go to LINKS to check out more current and fun videos of the talented kids from the First Friday Club!
BECOME A FAN!
Ryan Family Charitable Foundation

Amy Ryan

Nazarian Family

John Malthaner

Charles Egger

Carl & Gayle Nuffer

Mary Russel

Koehler Kraft/ Wooden Boat Fest

Jewish Community Foundation- Ted & Julie Kramer

Collins Art and Sports Fund

Christina & Kerry McKay

Kevyn Lettau

Larry Zeiger
2022 DONORS
Ryan Family Charitable Foundation

Charlie Pendrell

Amy Ryan

PES ELECTRIC- PAUL SULLIVAN

Nazarian Family

Point Loma Summer Concerts

John Malthaner

Charles Eggers

Jon Koehler

Carl & Gayle Nuffer

Christina & Kerry McKay

Joyce Wilder

Harold & Hazel Russel

Marcus & Lori Hale

Aquarius Bar & Grille

John Gary

Detail in Progress/ Prentice St.Clair

Koehler Kraft/ Wooden Boat Fest

Point Loma Association

Denney Family

David Tillson

Collins Arts and Sports Foundation

Richard Irby

Sheryll Roonan

Larry Zeiger

Sergio Rico

Gene & Tami Ratliffe

Todd & Andria Kinnear

Brian Kelley

Fred & Maya Grim

Bonita McVaugh

Lisa Estrada

Diane Sullivan

Linda Seibert

All of the donations at events